St. Nicholas Sticker Sheet 5-Pack
Item is in stock
Hurry, Only

0

Left!
Item is out of stock
Item is unavailable
Are you tired of the same old princesses and puppies stickers? Us too! That's why we embarked on a mission to create sticker sheets that would excite our little ones and reinforce and celebrate their Catholic faith.
Why Choose Our Faith-Filled Sticker Sheets?
This brightly illustrated sticker pack includes symbolism all about St. Nicholas. Our St. Nicholas Sticker Sheet is here to infuse your days with faith, tradition, and the joy of sharing the Catholic heritage with your little ones.
The stickers are perfect for...
👉 arts and crafts
👉 personalizing notebooks
👉 decorating presents
Inspire Faith in Your Kids
🙏 Let's face it – stickers are a universal language of joy for kids! This collection transforms faith-based learning into a playful and interactive experience. What better way to introduce children to the wonders of their faith than through engaging visuals? These stickers serve as a gateway to understanding and appreciating the profound teachings and values embodied by St. Nicholas.
____________________________
⭐️ ⭐️ ⭐️ ⭐️ ⭐️ 
Kids love them!
"I tucked these into my children's shoes quickly the night before St. Nicholas' Day! My children were so excited to wake up to their little surprises and spent the whole morning playing with their new stickers. I appreciate how affordable they are so that my children can play with them - many Catholic stickers are so expensive I can't justify giving them to the kids to play with. I also love that they come with five sheets, so there are plenty to share and everyone isn't fighting over one sheet!" 
Details: 
5 Sticker Sheets
Each sheet is 5 inches x 7 inches
---
Free shipping on orders over $50
St. Nicholas Sticker Sheet 5-Pack
Reasons to Love Catholic Family Crate
Hassle-free Faith
No prep needed to grow your family's faith
Screen-free Activities
Tablet free, faith-filled entertainment
Always Vibrant & Fun
No boring Catholic resources here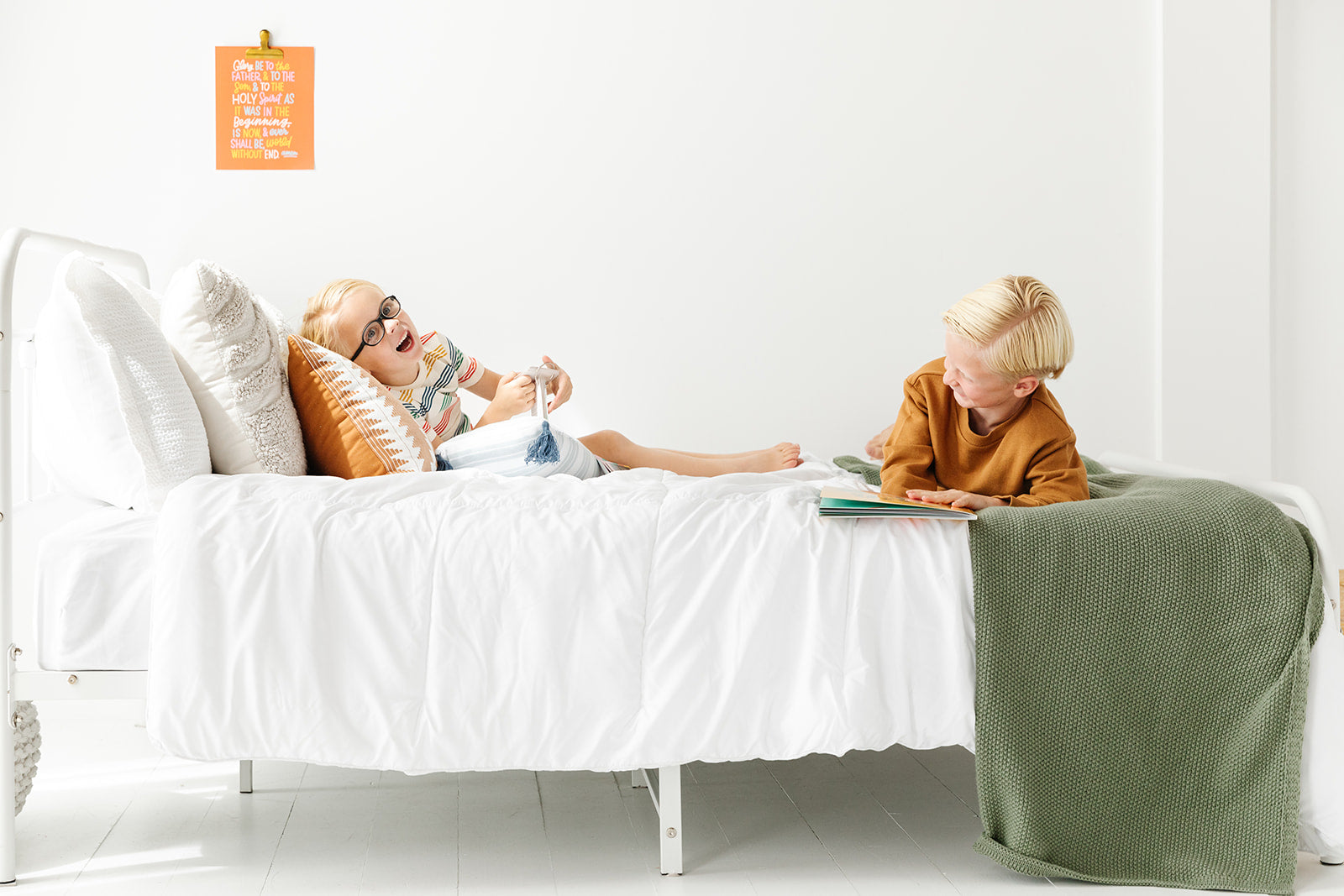 Is building a faith in your home a struggle?
Do you feel like you don't have enough time to grow your family's faith at home? Do you feel overwhelmed at passing on the faith to your little saints? You want to start, but don't know where?
We've been there. We can help!