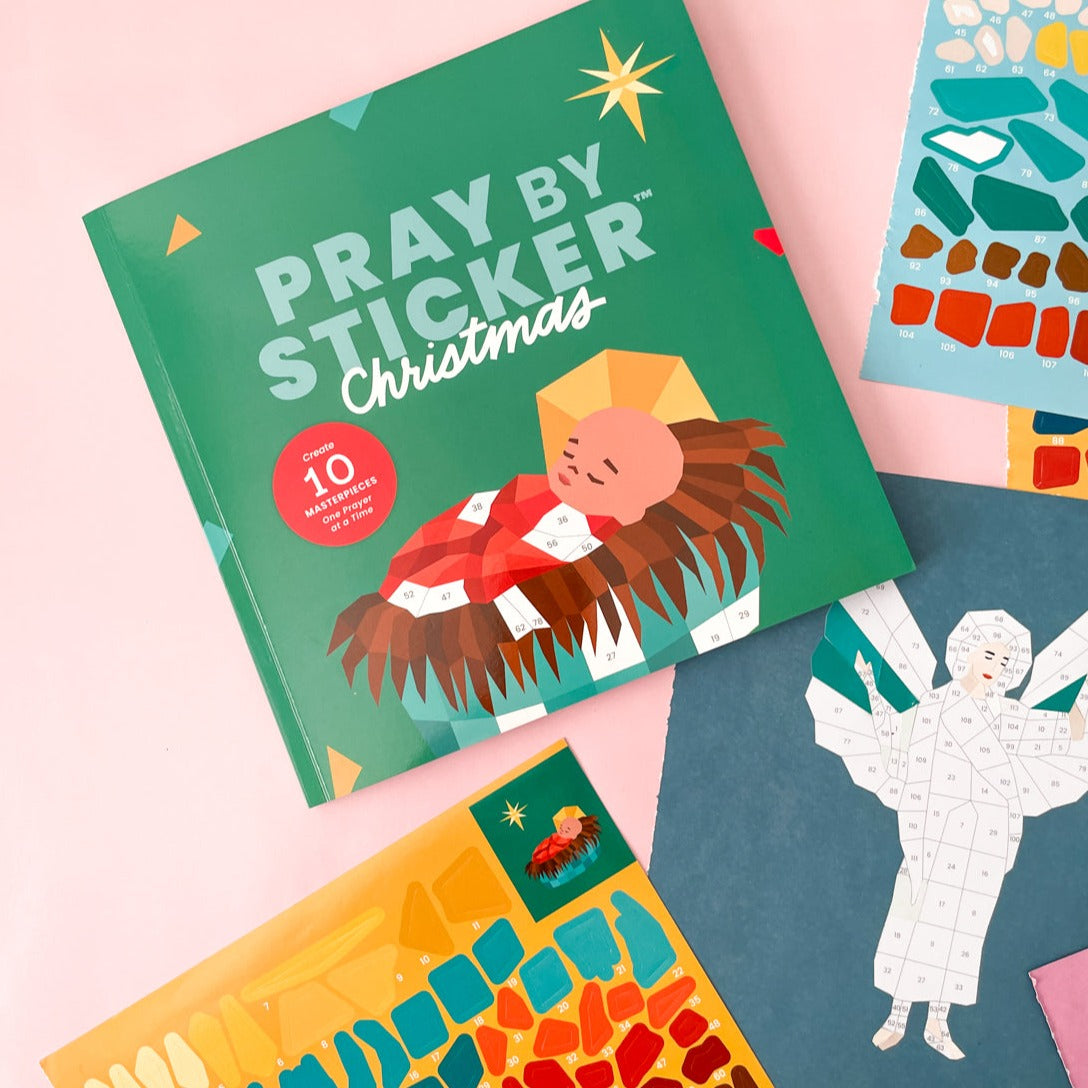 Pray By Sticker
Transform play time into prayer time.
The Pray By Sticker Stickerbook provides hours of screen-free fun that your children will love and will help them grow closer to Christ this Christmas season!
Just like paint-by-number, but with stickers!
Kids love Pray By Sticker because they get to create a bright, colorful masterpiece made of stickers. Parents love Pray By Sticker because they keep kids quiet and engaged for hours on a craft that's focused on Jesus.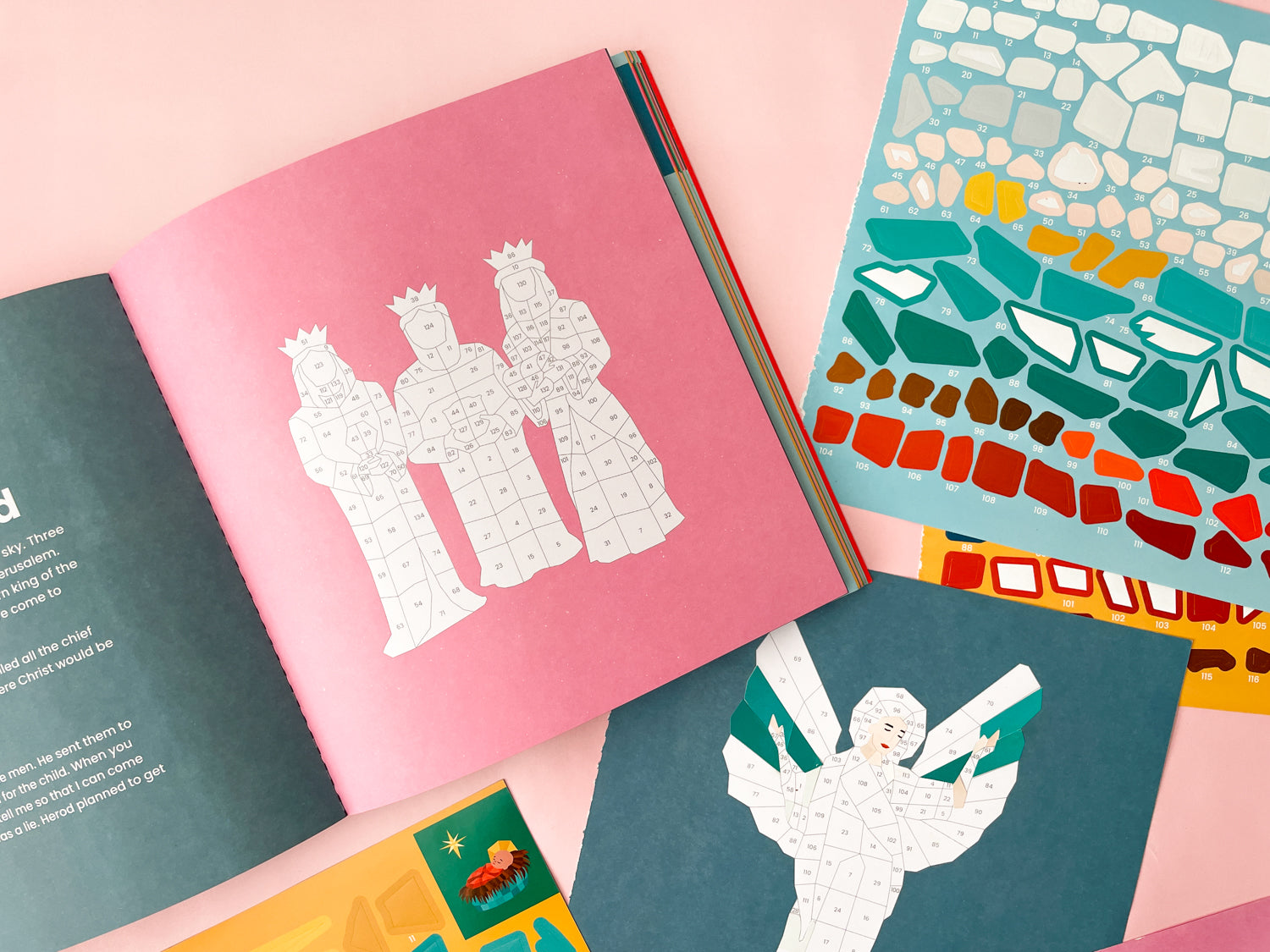 10 Hours of Holy Screen-Free Entertainment
Ages 5 and up
Each image takes around an hour to complete and the book walks your children through the Christmas story! Keeps the most active of children engaged while learning about their faith through colorful, Christmas images without ever reaching for a tablet.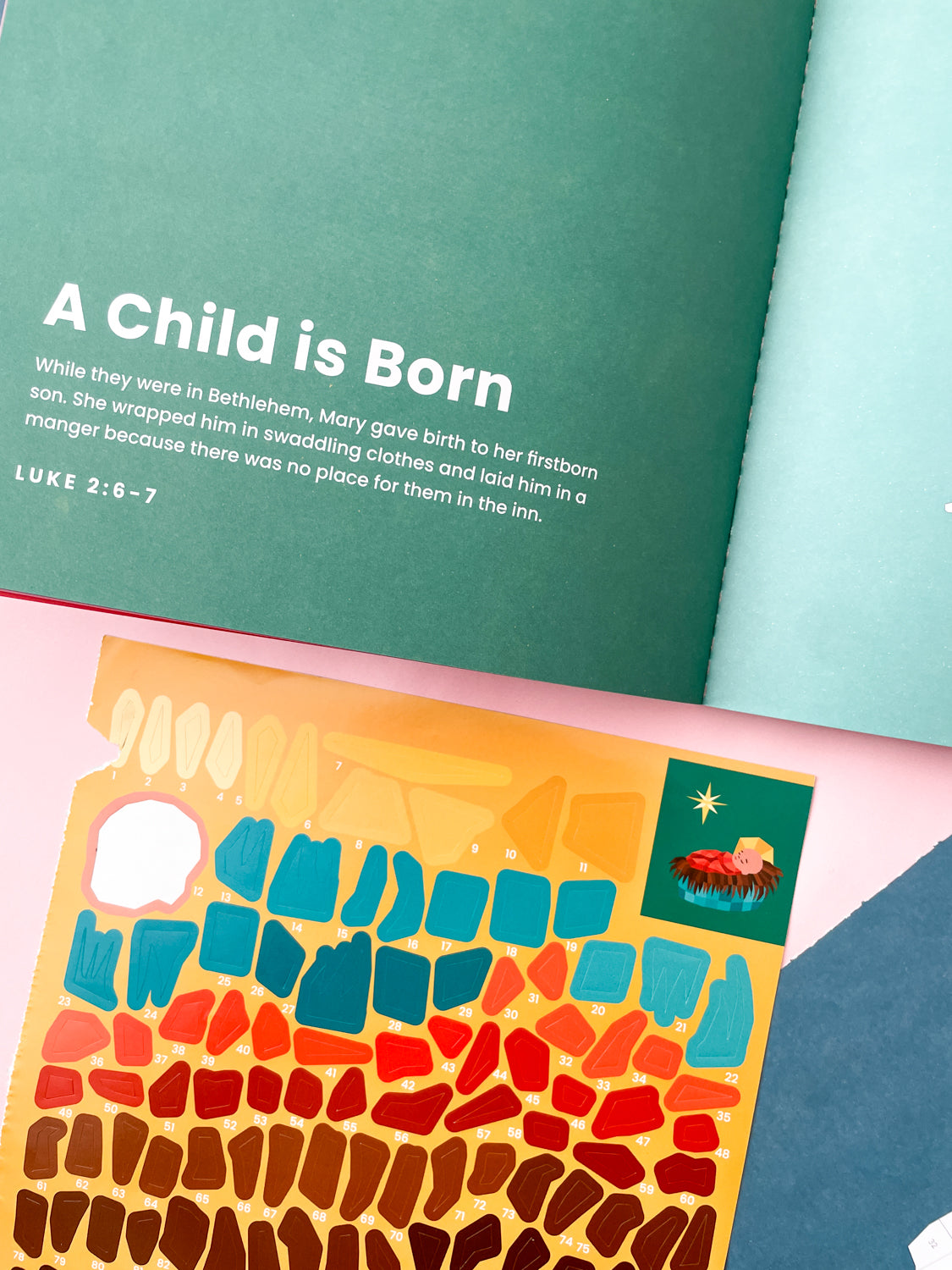 An interactive walk through the Christmas story
More than just a stickerbook, the back of each sticker page walks you through the story of Christmas beginning with Gabriel appearing to Mary and ending with the full nativity scene. It also includes scripture corresponding references so your family can study further together.
More Details About Pray By Sticker
What age is the stickerbook for?

Ages 5 and up! Some of the stickers are small so we suggestion it's best for children to be a little older. But it's not just for young children. Teenagers and parents love these too!
Are the pages perforated?

YES! Pages are perforated to make it easy to share amongst friends and siblings. Be warned, everyone will love it so much they will want their own!
What size is the book?

9x9" with perforated pages.
What images are included?

Angel Gabriel
Mary
Joseph
The Journey to Bethlehem
Baby Jesus
Shepherds
Angels
Star
Wisemen
Nativity Scene
How many stickers are on each page?

Each page includes approximately 70 to 120 stickers!