Build your family's faith at home.

Gifts, Games, Spiritual Aids, Stickers, Decor, & Subscriptions
Is building a faith in your home a struggle?
✔ You're a great parent but your to-do list is too long

✔ You make it to Mass but it's hard to bring home

✔ Teaching the faith seems overwhelming

✔ The Catholic resources you have bore your kids

✔ The idea of doing-it-yourself style faith makes you cringe

✔ You want to grow your faith but feel stuck

You deserve remarkable resources to build a remarkable faith at home.
Stop the struggle. Take charge of your faith.
Faith
Bring the Catholic faith to life in your home. Learn the teachings of the Church. Grow in prayer and love with Jesus and the saints.
Family
Focus on what matters the most. Strengthen your family. Spend less time planning and more time growing.
Support
Ditch the plain and outdated resources, renew your faith with our beautiful resources delivered to your doorstep.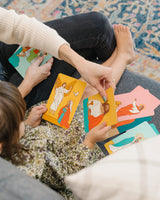 Every family culture ought to be stronger than the worldly culture.
As Catholic parents ourselves, we understand how difficult passing on the faith is with the many contradictory messages the culture sends to our children. We understand the fear and urgency. We understand what it feels like and how scary it is.
Our crates have helped thousands of Catholic parents bring the faith to their kids with our beautiful and effective materials.
Subscribe Now
What other Catholic parents have to say:
I love everything about our CFC subscription. We have grown in how we encounter the faith we love so much. Our Sunday relationship with Catholicism is now part of our every day.

Liv, mom of 2
I am doing a much better job as my role of mother and catechist for my children in a very simple and easy way through Catholic Family Crate.

Michelle, mom of 7
With the Catholic Family Crate it's as easy as opening up a box and siting down with my kiddos to explore and learn about our faith together! The domestic church made simpler! Beautiful!

Jamie, mom of 5
Your dollars matter
We are a tithing organization and 10% of all proceeds go to feed homeless pregnant women.
Subscribe Now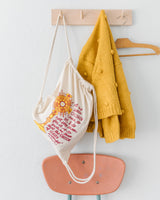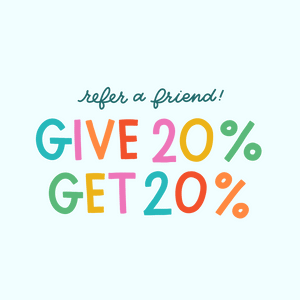 Share the Love
Give 20%, Get 20%!
Give friends 20% off their first order, and you'll get 20% off your next order when they purchase.